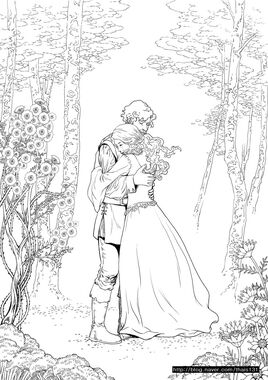 IntroductionEdit
A NPC Master Sculptor at Moonlight Sculpting. In many ways, Zahab as a sculptor and a sword expert is the perfect NPC prototype for Weed.
Profile and dataEdit
Name/Known as: Zahab
Species: Human, NPC
Rank: Master[1].
Status: Alive on time line 1. Currently lost in time .
Title: Master Sculptor
First mention: Volume 1 Chapter 3
Class & skillsEdit
Combat SkillsEdit
Some of Zahab combat skills :
Special Skills Edit
Items & sculpturesEdit
More to come
To gain favor with Zahab, Weed sculpted and resurrected Queen Evane. In this way Zahab was able to meet again his childhood muse and Weed obtained Zahab's loyalty[12].
Like most NPC's Zahab was mesmerized by Seoyoon's beauty and wanted to sculpt a scuplture of her, but she refused.
ReferencesEdit
Community content is available under
CC-BY-SA
unless otherwise noted.