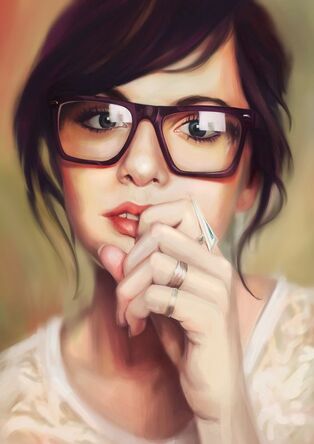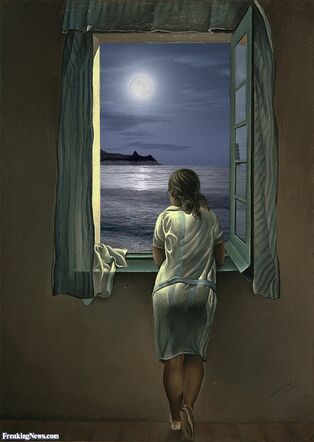 IntroductionEdit
She is the younger sister of Weed and she is the main reason behind Weed's actions to make money, as he wants to pay her college fees[4]. When Weed starts playing Royal Road, she is finishing high school[5]and later she proceeds to enroll to the University[6] to study Liberal Arts[7]. After she was successfully accepted in the University, she decided to start playing the same game as her brother[8].
Profile and DataEdit
Stats and Skills Edit
Because of her class, Aqualight Painter, she has a support role in a party.
Aqua-light Painting: The skill for which the class is named, this allows the fixing of paintings on the surface of water. It is not stated if the paintings have an additional affect beyond increased artistic value.[19]
Picture Teleportation/Movement: By drawing an accurate picture of a location within Royal Road and adding themselves to it the painter can freely move over any distance, maximum mana is halved for four days[20]. The skill can teleport to physical locations and to spiritual planes, even unique places for aqualight painters, like St. George's Castle[21].
Picture Modification: Though it is unclear if it is a unique skill, Yurin is able to paint a picture of an opponent and then modify the painting, causing a variety of curses or stat changes to her target. It is unclear how powerful these changes are, or their range/limit[22]. This skill is disabled in places with Spatial Distortions, like Roderick's Labyrinth[23]
Drawing Skill: a hidden painter skill, making the painting of a monster more fiercer, will make the monster evolve to Named Monsters, which are 20% stronger, give more experience and gives better drop rates[24]
Doodle Skill: drawing the targets with items and modifications to the body, will debuff the enemies, even creating weakness[25].
Mithril Brush: obtained from the treasure trove in the Kingdom of Todeum, a large brush made from mithril, as it is level 16 item is more like an ornament than a weapon, but very useful for painting and can stun weak monsters[26]
Broad-brimmed Hat[27]
Paint Container[28]
Sketchbook[29]
AppearanceEdit
She is considered to be a very attractive female, as she was considered to be a school idol while she attended high school[30].
PersonalityEdit
RelationsEdit
PlaystyleEdit
She started playing in the city of Rhodium with the intention to make a lot of money[45]. During her first four weeks in game she pursued many minor jobs, and worked a lot, in order to make money, and befriended a number of NPC characters. Due to these interactions she was given the opportunity to meet an old painter and was subsequently offered the job of Aqua-light Painter[46].
References
Edit
Community content is available under
CC-BY-SA
unless otherwise noted.