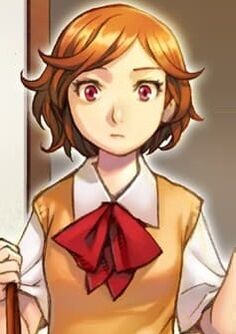 IntroductionEdit
Spin off by writer Grimza and artist Kim Tae-Hyung, who is also working on LMS Comic Strip.
DescriptionEdit
Description can be found on Baka Update. The content of the webtoon strictly follow the novel.

Season 1 (chapter 52) did end at Lavia floating Island (Volume 2 Chapter 7).
Season 2 (chapter 53) started just after Dain and Weed parted (Volume 2 Chapter 8). 
With the exception for the Prologue, which is unique to the manhwa Chapter 0. While the name of the God Abraxas already appears in ancient Mythology and modern Literature.
Latest korean edition is to be found Kakao.
Translation is fan based.

Quick translation
Similar overall issue as novel with vocabulary (naming and description)

For an opinion about the manhwa, you can read the comment section. 
A french version exist for this webtoon, by Monster no Scantrad ( chap.53 to 77 translated yet) [1]
A spanish version exist for this webbtoon, by princesscans (50 chapters translated)[2]
Novel [Volume 2 Chapter 10] - Manwha [Chapter 53 to 117] 
A Sculptor and A Merchant

| Webtoon Chapter | Related Novel Chapter | Comment |
| --- | --- | --- |
| Chap 53 | Bonus section | Plot summary : Weed, Dain and Seoyoon in real life |
| Chap 54 | Volume 2 Chapter 8 | Weed breaks into Barkan's crypt |
| Chap 55 | Volume 2 Chapter 8 | Weed find Seagull and fight in the Barkan's crypt |
| Chap 56 | Volume 2 Chapter 8 | Weed win other the Dark Knight and get the Helain's Graal |
| Chap 57 | Volume 2 Chapter 9 | Royal Road on TV - First appearance of Maylon (Shin Hye Min) in real life |
| Chap 58 | Volume 2 Chapter 9 | High school festival |
| Chap 59 | Volume 2 Chapter 9 | The princess contest |
| Chap 60 | Volume 2 Chapter 10 | Seagull quest : the transport of Helain's Grail |
| Chap 61 | Volume 2 Chapter 10 | Weed succeed in the Training Hall. Later, he meets Mapan |
| Chap 62 | Volume 3 Chapter 1 | Weed and Mapan in the Baran Village |
| Chap 63 | Volume 3 Chapter 1 | On the road to Bar Khu mountains |
| Chap 64 | Volume 3 Chapter 2 | Meeting the Dwichigi group in Paruvan |
| Chap 65 | Volume 3 Chapter 2 | Weed, Mapan and the Dwichigi group invading the dwarf's tomb |
| Chap 66 | Volume 3 Chapter 3 | In the dwarf's tomb, part 2 |
| Chap 67 | Volume 3 Chapter 3 | In the Dwarf's tomb, part 3, first death. |
| Chap 68 | Volume 3 Chapter 3 | In the Dwarf's tomb, part 4, death of Dwichigi group. Finding of Vino's Harp |
| Chap 69 | Volume 3 Chapter 4 | Weed and Mapan arriving at Legas Town |
| Chap 70 | Volume 3 Chapter 4 | First summoning of Van Hawk. |
| Chap 71 | Volume 3 Chapter 4 | Weed beats up the Death knight over 500 times |
| Chap 72 | Volume 3 Chapter 5 | Weed returns Helain's Grail to the high priest of Freya's church |
| Chap 73 | Volume 3 Chapter 5 Volume 3 Chapter 6 | First appearance of Alveron. Start of "Retrieval of Crown of Fargo" Quest |
| Chap 74 | Volume 3 Chapter 6 | First encounter with a Vampire in Morata's plain |
| Chap 75 | Volume 3 Chapter 6 | In Morata, Weed looses the first battle |
| Chap 76 | Volume 3 Chapter 6 | Lee Hyun challenge the Geomchis. |
| Chap 77 | Volume 3 Chapter 6 | Ahn Hyundo personally faces Lee Hyun |
| Chap 78 | Volume 3 Chapter 7 | The Geomchis enters Royal Road for their 1st time. |
| Chap 79 | Volume 3 Chapter 7 | All the Geomchis die of hunger in the beginner Training Hall. |
| Chap 80 | Volume 3 Chapter 8 | Weed take revenges on the same Vampire, with the help of Alveron |
| Chap 81 | Volume 3 Chapter 9 | Weed starts to free Freya's holy knights |
| Chap 82 | Volume 3 Chapter 9 | Weed creates the Ice Beauty Sculpture, after Seoyoon |
| Chap 83 | Volume 3 Chapter 9 | Weed creates the Ice dragon sculpture, Geomchis return to Royal Road |
| Chap 84 | Volume 3 Chapter 9 | Holy knights arrives at the Morata's castle |
| Chap 85 | Volume 3 Chapter 10 | Taking over Morata's Castle, part 2 (1st-2rd stage) |
| Chap 86 | Volume 3 Chapter 10 | Taking over Morata's Castle, part 3 (3rd-4th stage). First appearance of the Vampire lord |
| Chap 87 | Volume 3 Chapter 10 | Weed fight against Tori |
| Chap 88 | Volume 3 Chapter 10 | Weed kills the Vampire Lord. End of the Quest. |
| Chap 89 | Volume 4 Chapter 1 | Weed accept the Exiled living in the plain of Despair quest |
| Chap 90 | Volume 4 Chapter 1 | First appearance of Hwaryeong |
| Chap 91 | Volume 4 Chapter 1 Volume 4 Chapter 2 | Weed auction, the Geomchis fight in the cavern |
| Chap 92 | Volume 4 Chapter 2 | Weed learns the Blacksmith, Fisher and Tailor skills |
| Chap 93 | Volume 4 Chapter 3 | Skill upgrade in the Free City |
| Chap 94 | Volume 4 Chapter 3 | 13 Rainbow Tunics sold |
| Chap 95 | Volume 4 Chapter 4 | Sculpture destruction skill: first use with the spirit of water |
| Chap 96 | Volume 4 Chapter 4 | Geomchis take the Townsmen abducted by the giant men quest |
| Chap 97 | Volume 4 Chapter 4 | Geomchis finished the quest, First appearance of Zephyr. |
| Chap 98 | Volume 4 Chapter 4 Volume 4 Chapter 5 | Weed fishing, he meets Darone and begins "Eye of sculpture" quest |
| Chap 99 | Volume 4 Chapter 5 | Darone request : imitating animals |
| Chap 100 | Volume 4 Chapter 5 | Weed finishes the quest, and becomes Darone's official disciple |
| Chap 101 | Volume 4 Chapter 5 Volume 4 Chapter 6 | Death of Darone, Weed sculpts Darone's statue and leaves for the Odin Fortress |
| Chap 102 | Volume 4 Chapter 6 | Epic battle at the Odin Fortress |
| Chap 103 | Volume 4 Chapter 6 | Geomchis dies by the hand of the Dwichigi group |
| Chap 104 | Volume 4 Chapter 7 | Hwaryeong mets Zephyr in Basra Dungeon. |
| Chap 105 | Volume 4 Chapter 8 | First appearance of Solon |
| Chap 106 | Volume 4 Chapter 8 | Weed hunts through Basra Dungeon part 1  |
| Chap 107 | Volume 4 Chapter 9 | Weed runs Basra Dungeon part 2, with Zephyr and Hwaryeong only |
| Chap 108 | Volume 4 Chapter 9 | Weed discovers the Dark Gamer Union |
| Chap 109 | Volume 4 Chapter 9 | Weed becomes a Dark Gamer |
| Chap 110 | Volume 4 Chapter 10 | Weed cleans the Basra Dungeon (4th floor)  |
| Chap 111 | Volume 4 Chapter 10 | Weed receives a new quest from King Theodarren |
| Chap 112 | Volume 5 Chapter 1 | Maylon and Pale meets while working on Weed's King's Theodarren quest. |
| Chap 113 | Volume 5 Chapter 2 | Completion of the sculpture quest from King Theodarren, resulting in another Masterpiece. |
| Chap 114 | Volume 5 Chapter 2 Volume 5 Chapter 3 | Weed joins Pale, Surka and their group on a hunt in the Huntress's Canyon. The Geomchis tag along. |
| Chap 115 | Volume 5 Chapter 3 | The power of alcohol |
| Chap 116 | Volume 5 Chapter 3 | Fight with the amazon huntresses |
| Chap 117 | Volume 5 Chapter 4 | Weed in real life with his familly, Seoyoon fighting in RR |
ReferencesEdit