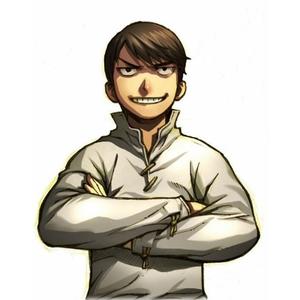 IntroductionEdit
Spin off by writer Grimza and artist Kim Tae-Hyung , who is also working on LMS Comic Strip.
DescriptionEdit
Description can be found on Baka Update. The content of the webtoon strictly follow the novel.

Season 1 (chapter 52) did end at Lavia floating Island (Volume 2 Chapter 7).
Season 2 (chapter 53) started just after Dain and Weed parted (Volume 2 Chapter 8). 
With the exception for the Prologue, which is unique to the manhwa Chapter 0. While the name of the God Abraxas already appears in ancient Mythology and modern Literature.
Latest korean edition is to be found Kakao.
Translation is fan based.

Quick translation
Similar overall issue as novel with vocabulary (naming and description)

For an opinion about the manhwa, you can read the comment section. 
A french version exist for this webtoon, by Monster no Scantrad (all chapters are translated) [1]
A spanish version exist for this webbtoon, by princesscans (50 chapters translated)[2]
Manwha [Chapter 1 to 52] - Novel [Volume 1 Chapter 1 to Volume 2 Chapter 7]
End of season 1, words of the authors.
ReferencesEdit
Community content is available under
CC-BY-SA
unless otherwise noted.