Spartoi
IntroductionEdit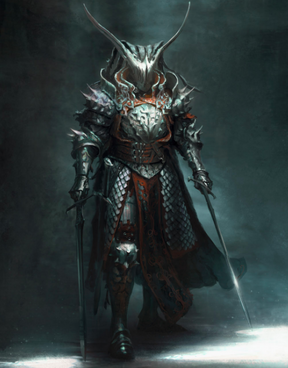 The spartoi rarely appears. They are mysterious faceless royal guards, with a strong dragonic aura [1]. They are powerful warriors (level520+) and deadly servants of an ancient dragons and are generally to be found at his lair or on mission at his service.
DescriptionEdit
Spartois are a special breed of high level and very obedient skeleton of humanoid shape [2]. They are made by a dragon and have a strong dragonic magic aura on them. They will also probably wear first class armour made by an high level dwarves blacksmith, armor gives them the appearance of a royal guard.
Combat SkillEdit
Level are at 520+ [3] They have tremendous health, defense and magic resistance. 
ReferencesEdit
Community content is available under
CC-BY-SA
unless otherwise noted.