A Sculptor[1] is an artist class who specializes in sculpture. Sculpture is the branch of the visual arts that operates in three dimensions. It is one of the plastic arts[2].
Description

[

]
The term "sculpture" is often used mainly to describe large works, meaning either or both of sculpture that is large, or that is attached to a building. It also properly covers many types of small works in three dimensions, using the same techniques[3]. Like, for example, coins and medals, hardstone carvings[4].
In many cultures, Sculpture has been central in religious devotion, and until recent centuries monumental sculptures, too expensive for private individuals to create, were usually an expression of religion & politics[5].
Class Information

[

]
In Royal Road, a sculptor aim at raising his skill.
As a production class, Sculptor have weak combat skills, which makes it difficult to travel or acquires loot. This makes it a class hard to nurture, without fame and external support.
A Sculptor skill & fame will greatly benefit from a better ranking of his work[8]. Sculptures are ranked through a basic system. There are 4 types : Ordinary - Fine - Masterpiece & Magnum Opus[9]. The investment in high grade or special materials will impact on a sculpture ranking[10].
A sculptor can upgrade his class, while acquiring a speciality[11], be it working on earth, jewelry, metal, stone, wood... The game also introduce new - more poetic and well hidden - specialities, like "moonlight sculpting[12]".
Every sculptor who achieves mastery can create his own unique ingame legacy[13] and then learn a second class[14].
Trivia

[

]
The Art of Sculpting[17]

Traditional sculptural processes uses carving (the removal of material) and modeling (the addition of material, as clay) with classic materials (various type of stones, metals or woods...)[18].
With Modernism, there has been a new freedom of materials and process. A new variety of materials & techniques are been used (welding, molding or casting)[19].
Contemporary Art is adding a number of non-traditional forms and setting, including sound & light, street & other environmental sculptures, kinetic sculpture (involving aspects of physical motion), land and or site-specific arts[20].

Memories of the Past

Sculpture in stone survives far better than works of art in perishable materials, and often represents the majority of the surviving works (other than Pottery) from ancient cultures, though conversely traditions of sculpture in wood have vanished almost entirely[21].

Reputation & a new awareness toward the Sculptor class

This art class, like other art classes, was quickly considered as useless, for his lack of combat skill and poor overall achievement at the beginning[23]. 
The class is still hard to play in the early stages of the game, for his lack of support (Haven enmity with Weed) and because of the power struggle on the Continent (the fiscal pressure).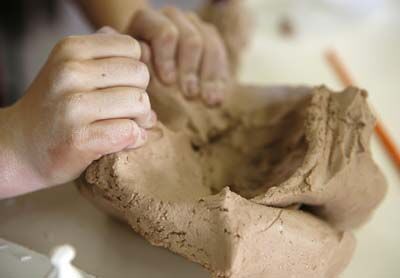 References

[

]