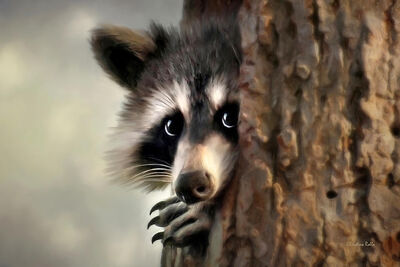 Introduction Edit
Raccoon's are a beginner level monster ranging around lvl 3-4. They are a simple type of night monster a player can find. The are comparable to other common beginner monsters such as foxes, rabbits and other small creatures, with fur.
DescriptionEdit
Raccoon's inhabit the outskirts and the alleys of villages and towns where beginners start. They frequent the night time and sleep hidden away during the day [1]. The novel does not specify if there are any special magic type of raccoon.
Monster Information Edit
Strengths:
Sharp claws
bites can become infected (form of poison)
agile
smart & sneaky creatures
Weaknesses:
Complete lack of real defense against wielded weapons, including well aimed rocks.
Low health
Can be hunted for meat, fur or even as pet.
ReferencesEdit
Community content is available under
CC-BY-SA
unless otherwise noted.