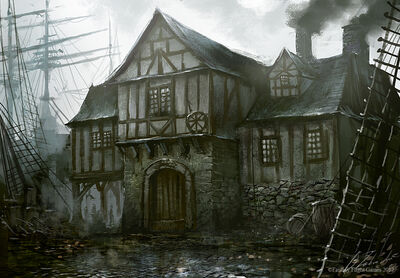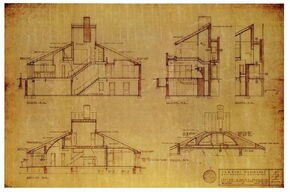 Here are some of the NPC guild, that gamers found in the Central Continent when they started playing. There is a strong link between class and guild[1].
Description of guild in the novel.
Information related to the storyline[2].
A guild for Appraisers[3].
A guild for Architects[5].
A guild which teaches sculptors and other handicraft skill users[6].
A guild for people of the Bard class[8].
Known for housing blacksmiths and teaching the blacksmith class. It also provides jobs for blacksmiths[9].
A guild for Writers[10].
A user may learn Cooking Skills at a Chef's guild if they pay for a membership fee[11].
A guild for Crafters[12].
A guild for the Elemental Shaman class[14].
A guild for Engravers[15].
A guild for Farmers[16]. Also called professional farmer guild
Known for teaching the fishing skill and bestowing the Fisher class[17]. To enter the guild you must answer questions and buy a fishing rod with floats [18].
Or Bar Hand Combat guild. A guild for bare-handed fighters[19].
A guild for Hairdressers[20].
The intelligence guild gives counsel to users on which class to choose to convert to, depending on their stats and skills[21]. In the early stage, most users walk a similar path. The intelligence guild classifies new players into two groups; combat classes (melee and supportive) and craft classes, including merchants, blacksmiths and sculptors[22]. On rare occasions, the guild is known to unveil hidden classes to players. A possible synonym: informations guild, which gather and sells information.
Guild for Kung-fu practitioners[23].
A guild which teaches shipbuilding skills[24].
Maritime/Navigation Guild
The guild is used by players who owned a ship, merchants, fishermen and those whose livelihood is in the sea[25]. Like other guilds it has an instructor and a training hall to teach essential skills. The guild teaches skills such as how to drop an anchor, what to do in a storm, how to control the sail and other necessary skills. Marine Guild may be a related or the same guild. 
A guild which allocates jobs to mercenaries and bestowing the Mercenary class[26].
A guild for the Merchants and bestowing the Merchant class [27].
A guild for those studying the path of the sword, also translated blade master guild[30].
Teaches the tailoring skill[31]. It also sells fabrics which serve as crafting materials for tailors.
A guild where warriors go to train their newly acquired skills[32]. Could be related to the mercenaries or the swordmaster guild.
Community content is available under
CC-BY-SA
unless otherwise noted.