Hellhounds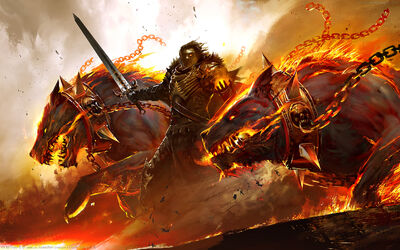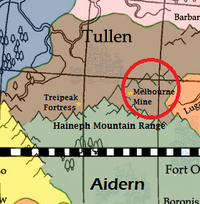 IntroductionEdit
A strong monster protecting the Belkain, Woomba in the Melbourne Mine in Belkain's Lair, located in the Tullen Kigdom [1].
DescriptionEdit
These monsters are around level 400 and have similarities to wild dogs, they usually fight together with the Belkain, Children[2].
Monster InformationEdit
Tough skin as hard as steel.
Aggressive monster.
The Hermes Guild's Royal Guards fought them and killed them all in the Melbourne Mine, but many Hermes members died in the attacks of the hellhounds[3].
In the Tullen Kingdom, Haineph Mountains, there's the Treipeak Fortress protecting the entrance to the Melbourne Mine[4].
Note: Also translated as Wild Dogs of Hell

References Edit
Community content is available under
CC-BY-SA
unless otherwise noted.