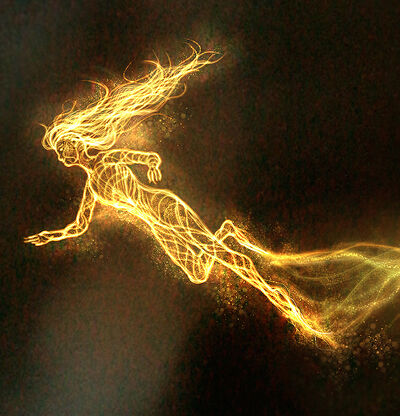 IntroductionEdit
A little more is known about Fire spirits through Weed's elemental crafting quest. Nothing is known about their origin/plane of its existence. (short introduction, focus on 1 key element)
DescriptionEdit
Summoning

Dark elves have been seen to summon "Kasa's of fire" (fire fairies) to send them into Battle. v5c9
Some shaman is known to have strong affinities with fire spirit.
(size & ecology: food, a way of living, subspecies)
Monster InformationsEdit
Resistance to fire based magic
Known weaknesses

Weakness to water and frost magic.
An easily angered personality

Boss class spirit

Boss class spirit is documented to exists, with extremely powerful fire magic, at the level of a natural disaster (the Heatwave over Versailles Continent).

(combat-related info, special features)
The Boss class spirit was involved in the heat waves over the Versailles Continent.
Fire spirit haunted Weed until it was created.
(related to storyline or location) [1]
References Edit
Community content is available under
CC-BY-SA
unless otherwise noted.