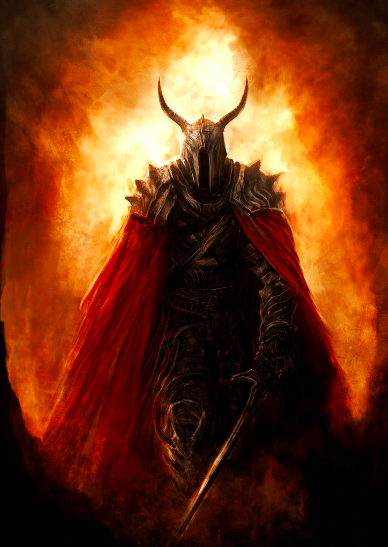 The Doom Knight is one of the strongest class of Undead Knights. Their physique is truly inhuman[1].
Description

[

]
Experts consider the doom knight the strongest Combat Undead, after Abyss Knight and Lich. He truly is the upgraded version of the Death Knight[2].
Their look is similar to a regular Undead Knight.
Their body and size is similar to a Barbarian.
Their power is on a different level...
Undead Information

[

]
Their combat level is over level 300 [3] and they have a strong dark Magic attribute.
Doom Knight transformation
When a Death Knight advances to a Doom Knight, in the process, the physical features changes : a doom knight is more muscular, his legs are longer and his arms thicker. They are taller by over 40 centimeters and developp a large body.
1 - Performance increase :
2 - Leadership increase:
Trivia

[

]
Saga of the Lich Bar Khan
They are Bar Khan generals and are under Bar Khan's direct command[10]
Only the strongest dark knight are raised to Doom knight status with the help of Bar khan's magic. It requires advance necromancing magic[11].
Saga of the Abyss Knight Van Hawk
References

[

]