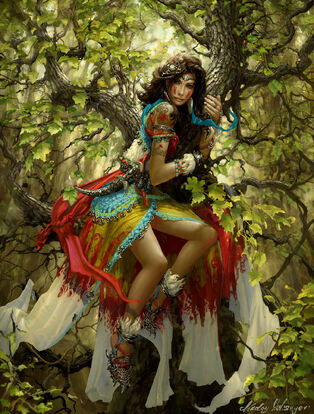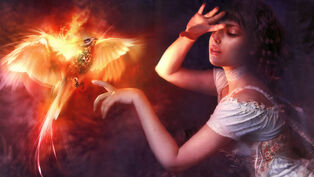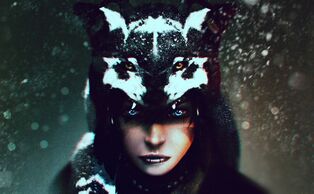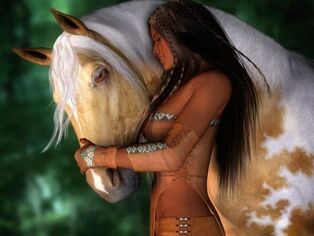 Dain is a high-level Shaman player in Royal Road. She has exceptional skill due to her unusual style of training[1]. She is a founding member of the Hermes Guild[2] and Weed's first love[3]. In the real world, she went through a high-risk medical surgery[4].
Profile and Data

[

]
Name/Known as: Daine or Da'in
Species: Human[5]
Status: Alive
Level: ?[7]
First appearance: Volume 2 Chapter 6 Dain met Weed in the City of Heaven, inside the Cave of Dead Warriors,

Lavia
Stats and Skills
[
]
Shamans could use white magic to cast buffs that increased Strength, Agility and Speed, and black magic to decrease enemy stats. They could use offensive spells and healing spells, counteract poison and dispel curses. They could also wield swords and maces, meaning they had some physical combat skills. In essence, they were the jack-of-all-trades class and performs as combat support role in a party. The Shaman class is unpopular because even if they have skill in many areas, none were outstanding[9].
Skills
[
]
Stats
[
]
Titles
[
]
Items

[

]
Trivia

[

]
Life crisis

She came to

Lavias

's Dungeon with her party, but she decided to leave them, probably because she had to make her own decision[22].
Dain had to face a major surgery, which could result in her death and she had to make her decision[23].
While she was struggling with her decision, she was playing alone, attacking and healing the wandering undead. This resulted in her having abnormally high shaman skill, compared to a relatively low level (level 134)[24].
Weed's first love

Starting to Hunt together, the two built a close relationship[26], in a setting Similar to Seoyoon. Later on, she told him about her burden, before disconnecting. Dain left the game session, after telling Weed that she hopes they would meet again and Weed was left alone in the dungeon. Weed sculpted the Nameless Statues of Lavias as a remembrance of their experiences[27].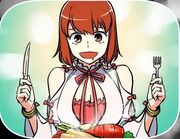 After her heavy surgery and recovery at the hospital, Dain finally started playing RR again. She logged back into

Lavias

. She was deeply moved when she found Weed's

sculpture

but thought that it would be difficult to meet him[28].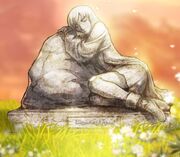 References
[
]