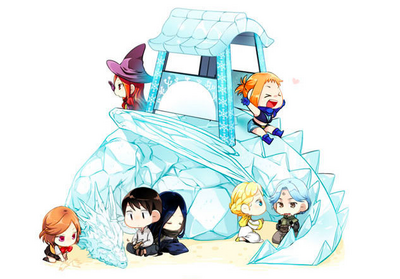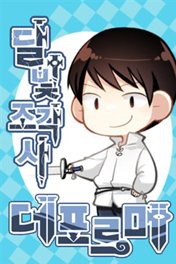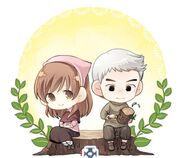 IntroductionEdit
A comedic 4-panel manwha adaptation of the Moonlight Sculptor by the author Heesung NAM himself and artist Kim Tae-Hyung, also working on the webtoon.
With the special contribution of Kang Ryung & LEE Do-gyeong. 
DescriptionEdit
In Korea, the project started the 15.04.2014 with n°1[1] and ended the 31.05.2016 with n°280.
Only the first 100 chapters are translated into english, the rest are in korean 
Description on Baka Update
Translation was done by Japtem. Link broken. 
Waiting for a new translator to appears... 
It is also translated "Moonlight Sculptor 4-koma" or "Moonlight Sculptor Chibi".
A french version exist, by Monster no Scantrad (20 chapters translated yet)[2]
ReferencesEdit
Community content is available under
CC-BY-SA
unless otherwise noted.