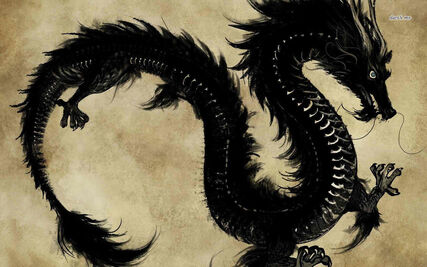 Black Imugi
Also translated black Imogii
Deceased Boss-class monster

Edit
It was summoned by Weed with the help of the Matallost Church Artifact, the Token of Alliance. 
Weed could kill it and recover some of its skin, which was used for a sculpture.
Living sculptureEdit
Was sculpted and awakened by Weed after defeating the real Black Imugi.

Edit
Name: 

Black Imugi

Gender: Male
Species: Asian Dagon, Boss-class monster
Status: Game World, Alive
Owner/Master: Weed
Appearances: As a asian black snake dragon
Description: A living sculpture made after the death of the real Black Imugi. It is difficult to manage. Cannot be fully tamed. It is used by Weed to clean up the area around Morata in Arpen Kingdom. It was also used for war purpose in the first guild war in the North. 
Community content is available under
CC-BY-SA
unless otherwise noted.