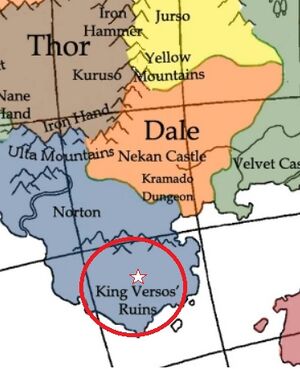 IntroductionEdit
It is an insect-like monster and lives around the King Belsos Tomb[1].
DescriptionEdit
This monster live in swarm, it is small and has a strong armored shell, so they are annoying for people[2].
Monster InformationEdit
Weed encountered it in his way to the King Belsos Tomb as part of his Master Quest, he made the Spartoi to fight the Armored Insects and open a path for Weed and his colleagues[3].
ReferencesEdit
Community content is available under
CC-BY-SA
unless otherwise noted.